FAQ
WHO ARE THE DEVELOPERS?
Rich and Ellen and their two kids live in San Francisco and bought the property a few years ago hoping to spend more time in Nicaragua and share the dream with other people who enjoy the ocean and tranquility of this part of the world.  Their love for travel, adventure and surf led them to Nicaragua, where the abundance of beauty and the spirit of peace captured their souls. Brisas del Alma was named from this experience.  They are currently building a home at Brisas Del Alma, and will be residing there with their family. They own, manage and develop both residential and multi-unit commercial properties in California, Michigan and now in Nicaragua.  They also own an International Travel Company.  They have a multitude of experience in marketing, finance and community service.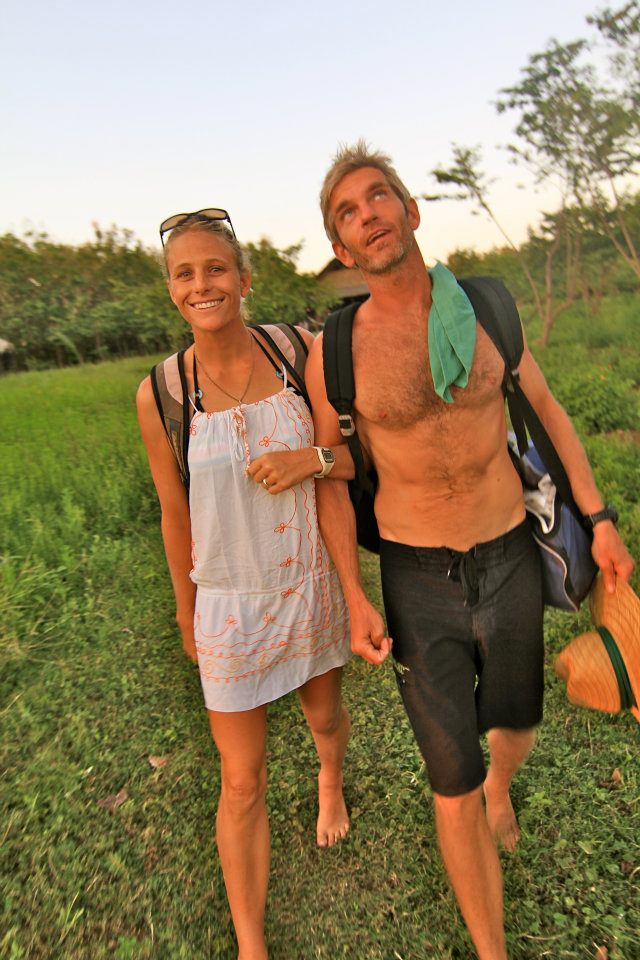 Kim and Holly are helping to manage the project on the ground here in Nicaragua. They decided to invest in Brisas because they love the surf and big beach out front, making it their favorite spot in the area. Holly is a pro surfer who competed around the world until a few years ago when she decided she wanted to live full time in Nicaragua. Kim worked as a wildlife biologist for most of his career in Alaska and then Thailand, where he worked for Reef Check International doing coral reef conservation projects.  He also founded an Ecolodge in Thailand before deciding to relocate somewhere with more consistent waves. Holly and Kim now live year-round in Nicaragua running women's surf and yoga retreats and write a blog about their experiences living and building in Central America.
HOW DOES OWNERSHIP WORK?
Land can be owned outright by foreigners in Nicaragua.  A 25% deposit is required to purchase a lot at Brisas del Alma with the balance due 60 days later. Our lawyers can step you through the process of escrow and recording of title.  So come down and check out the area and pick out your lot. If you just don't have the time we can send you lots of pictures of the lot you like and you can close the deal from home.
IS FINANCING AVAILABLE?
If you choose to build your home with our company in conjunction with a land purchase, we will extend financing on your land.
HOW CAN I BUILD A HOME HERE?
With ocean view lots starting at just $25,500 and building cost at a fraction of US prices, your dream home can start immediately. We have a team of experienced and well respected architects and builders that can guide you through the process.  We offer several model home designs, with options and upgrades you need to create that special home that fits your taste and lifestyle.  Our architects can custom design a home to your preference. Pick your lot, design your home, and we will take care of the rest.  A model home is currently being constructed on one of the ocean front lots for your viewing.
HOW ARE THE DEVELOPERS SUPPORTING THE LOCAL COMMUNITY?
Brisas del Alma not only creates jobs for the local community, but also donates a percentage of the proceeds to charities that support the health and well being of local residents.  Waves of Hope (http://www.waves-of-hope.org/) is a local grass roots non-profit organization that has completed many projects in the last few year from building schools and houses to supplying local medical clinics.  100% of donations go to the projects.  They are currently raising funds for a high school in the area so that hundreds of local kids can continue their education and Brisas is proud to support them.  We feel like its a great investment in the future of our community.