Community
Brisas Del Alma is The boutique beachfront community in Nicaragua.
We offer 37 home estates located on The Boom just outside the fishing village of Asseradores in Northern Nicaragua.
The beachfront at Aserradores (The Boom) is mostly (2/3) owned by the Marina Puesta del Sol with the remainder owned by Chancletas Resort, Billionaire Carlos Pellas and Brisas del Alma. Chancletas Resort only has 28 lots, that combined with our 37 lots will keep crowds down compared to surf breaks down south with mega-developments behind them. Find your Soul at Brisas del Alma.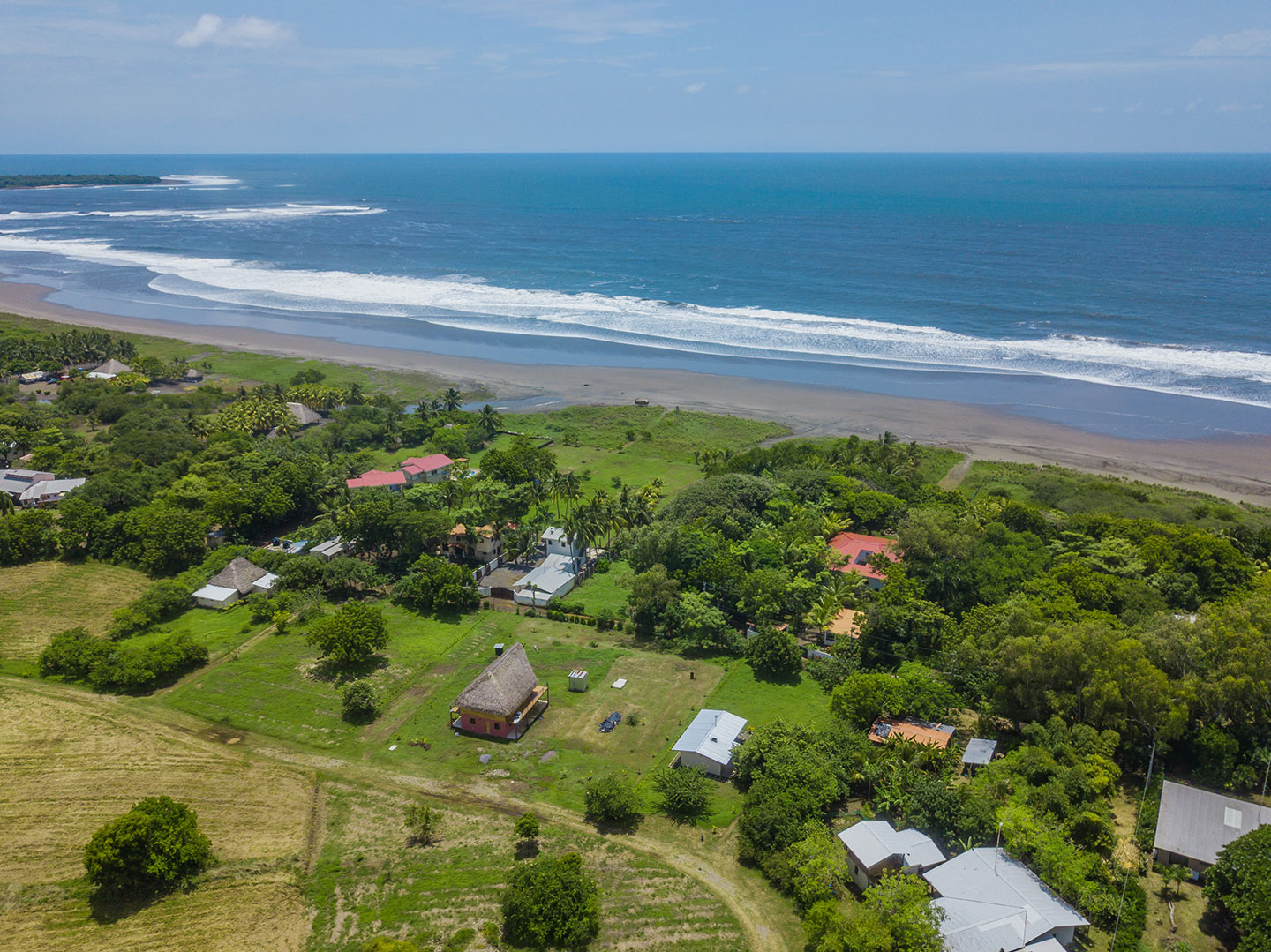 The elegantly designed master plan offers:
Terraced landscape that creates better views, privacy, and useable land for all lots
A variety of estate sizes from 1/4 acre to a full acre
Community beach clubhouse
24 hour security and guard station
Strategically designed layout of streets and estates
Direct private access to the beach including a world class surf spot with other breaks nearby
Water brought to each estate
Underground electricity throughout the development
The development is insured by First American Title Insurance and has been approved by all the appropriate local authorities. It is the only development in the area that has been fully legally registered with all the officially required permits.
The homeowners association of Brisas del Alma will manage and maintain the common areas of the community as well as enforce and ensure that the CC&Rs are adhered to by the individual homeowners. We will be using select builders and architects including Victor Rojas, http://www.vastudiocr.com. This will help create a very elegant community.
Brisas del Alma is a coastal community located at Aposentillo in Northern Nicaragua.  It is about 5 minutes away from Marina Puesta del Sol in Asseradores, one of the best marinas and beautiful estuaries in Central America, and a short walk to Hotel Chancletas. Unlike San Juan Del Sur, there has been very little tourism in this area but growth is coming with several hotels opened in the last few years including El Coco Loco Resort and Al Cielo. There are just enough expats to make life interesting, but the quiet life is still the norm. It's a great time to get involved in a growing community.
The community is very diverse with folks from Nicaragua, Costa Rica, Italy, Spain, South Africa, England, Mexico, Korea, British Guyana, USA and Canada.
The beautiful coast is accented by the spectacular volcanoes of San Cristobal to the southeast and Cosiguina to the north, both of which are Nature Preserves.  From atop Cosiquina, which is 850m above sea level, you can get a panoramic view of the Gulf of Fonseca and the neighboring El Salvador and Honduras.
Brisas Del Alma, the breeze of the soul, offers peace and tranquility to those who seek balance.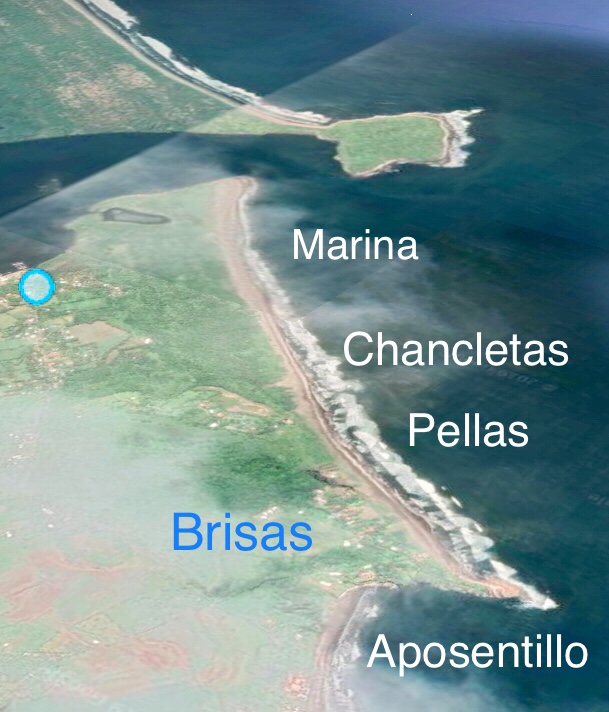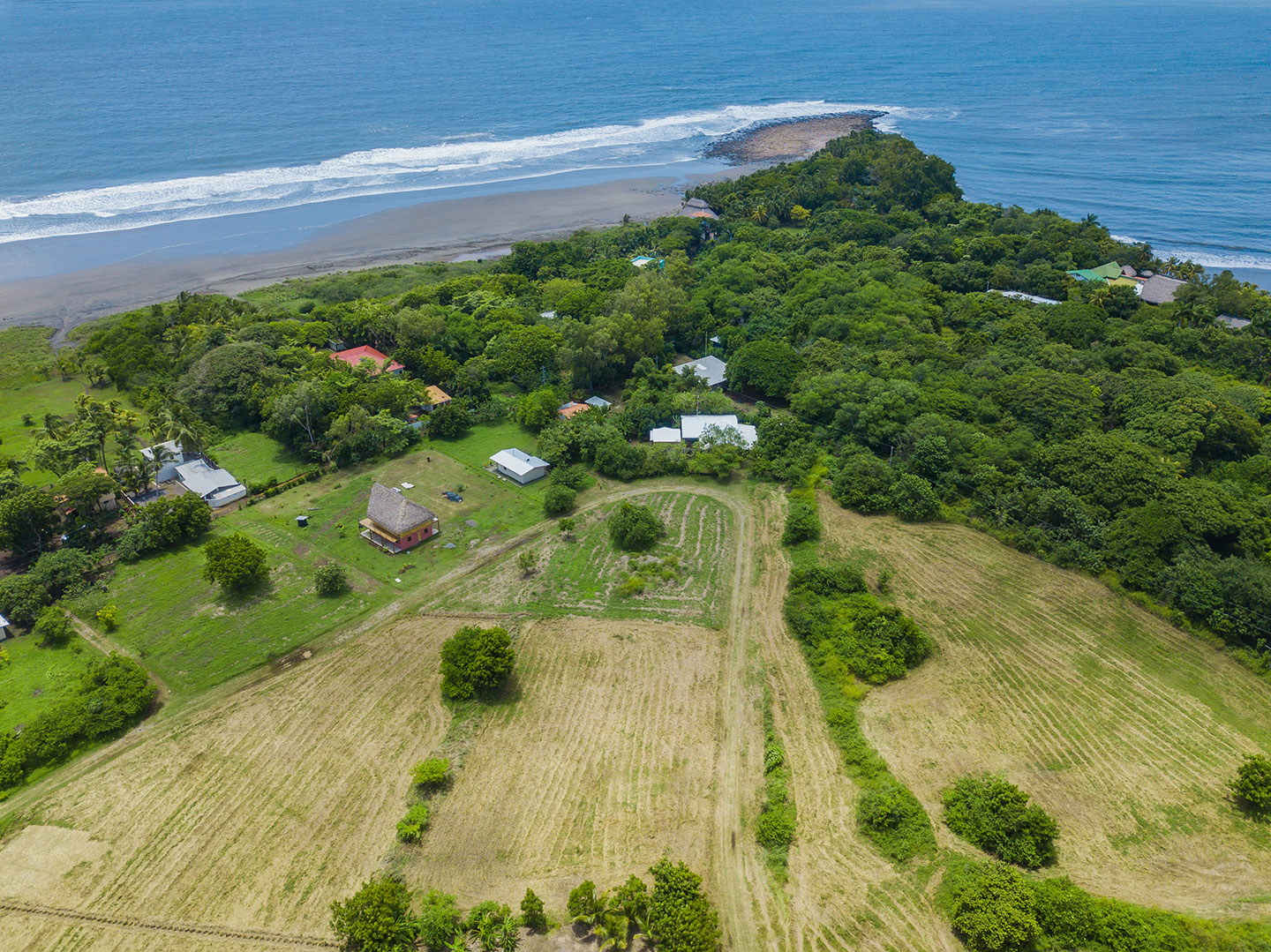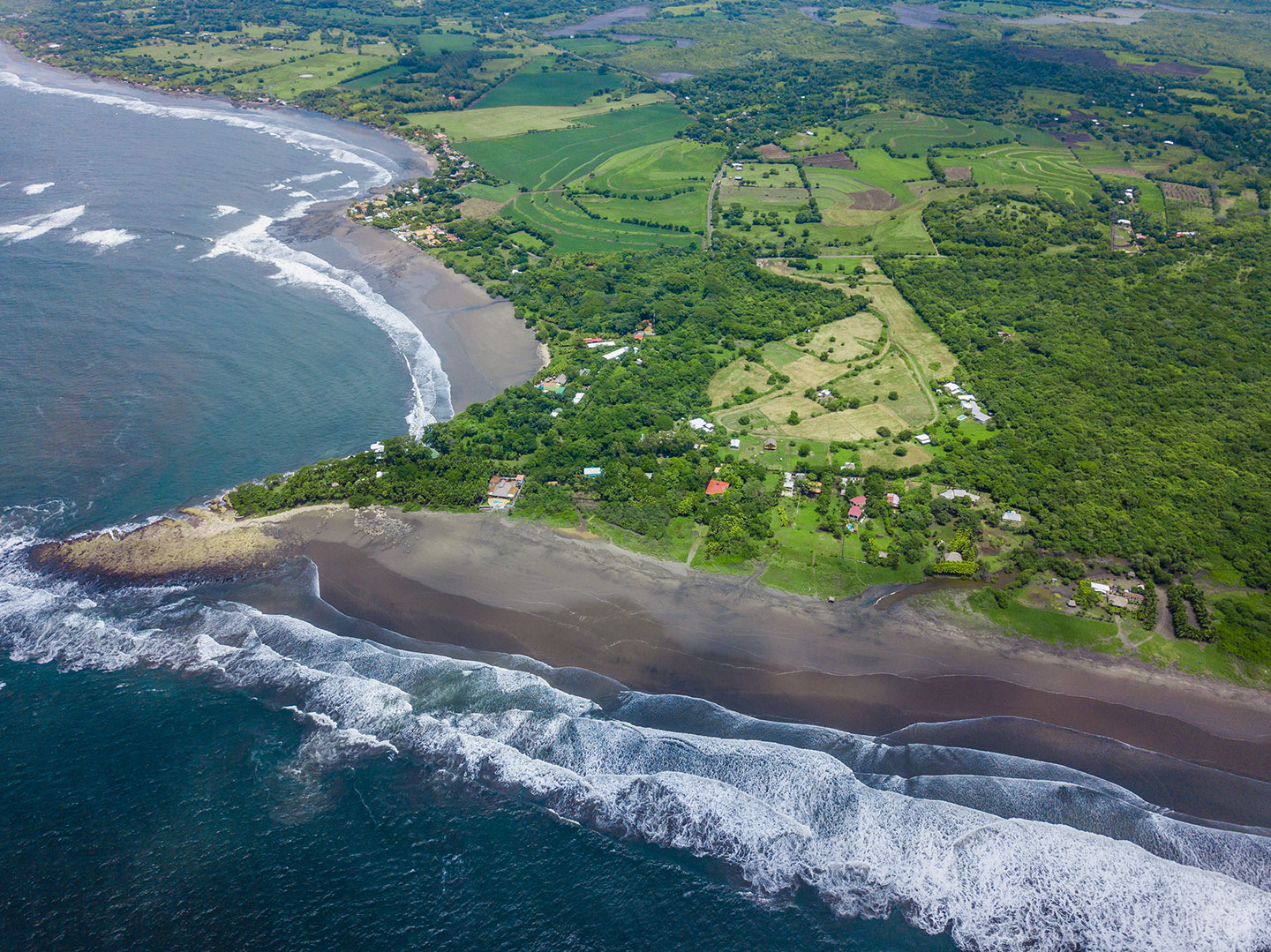 https://youtu.be/sfORUqio8oM This is why we live here. Offshore, super hollow waves, breaking over sand, close to the beach, a five minute walk from the private beach access at Brisas.